Strawberry Trifle - Vinyl Sticker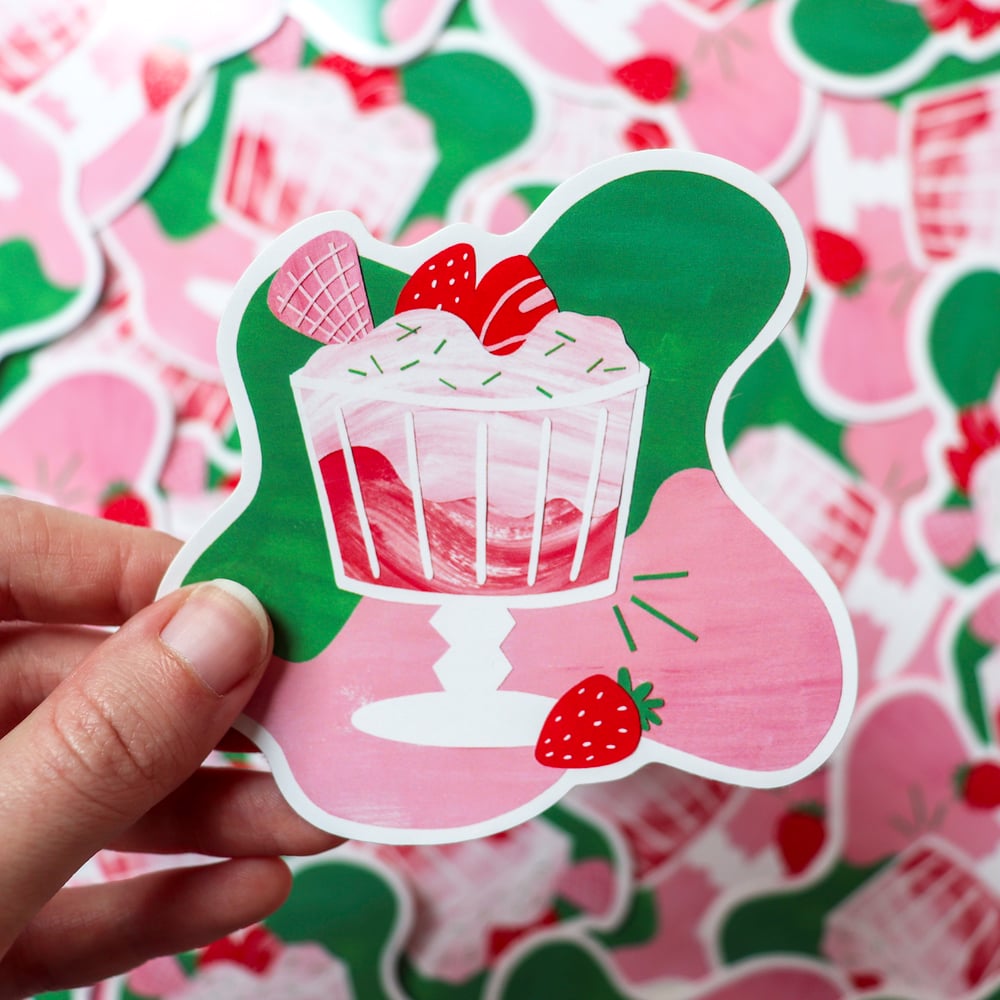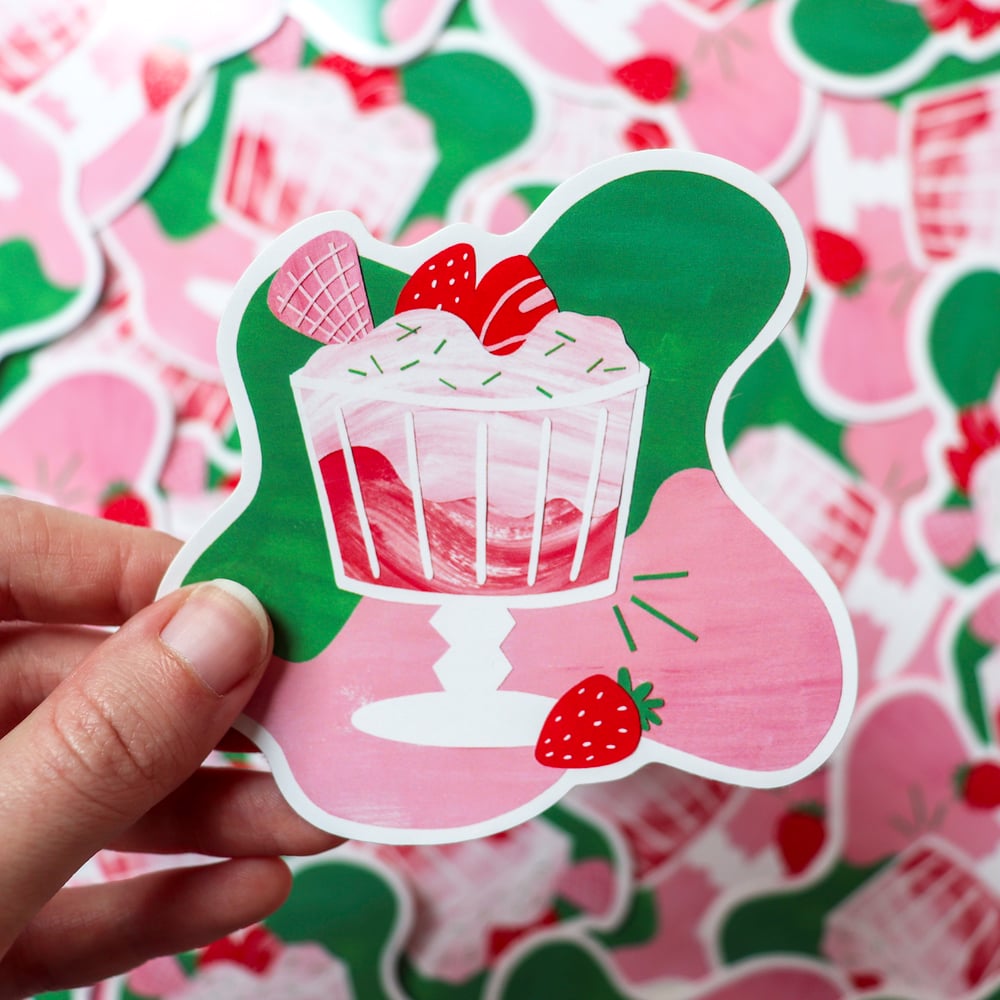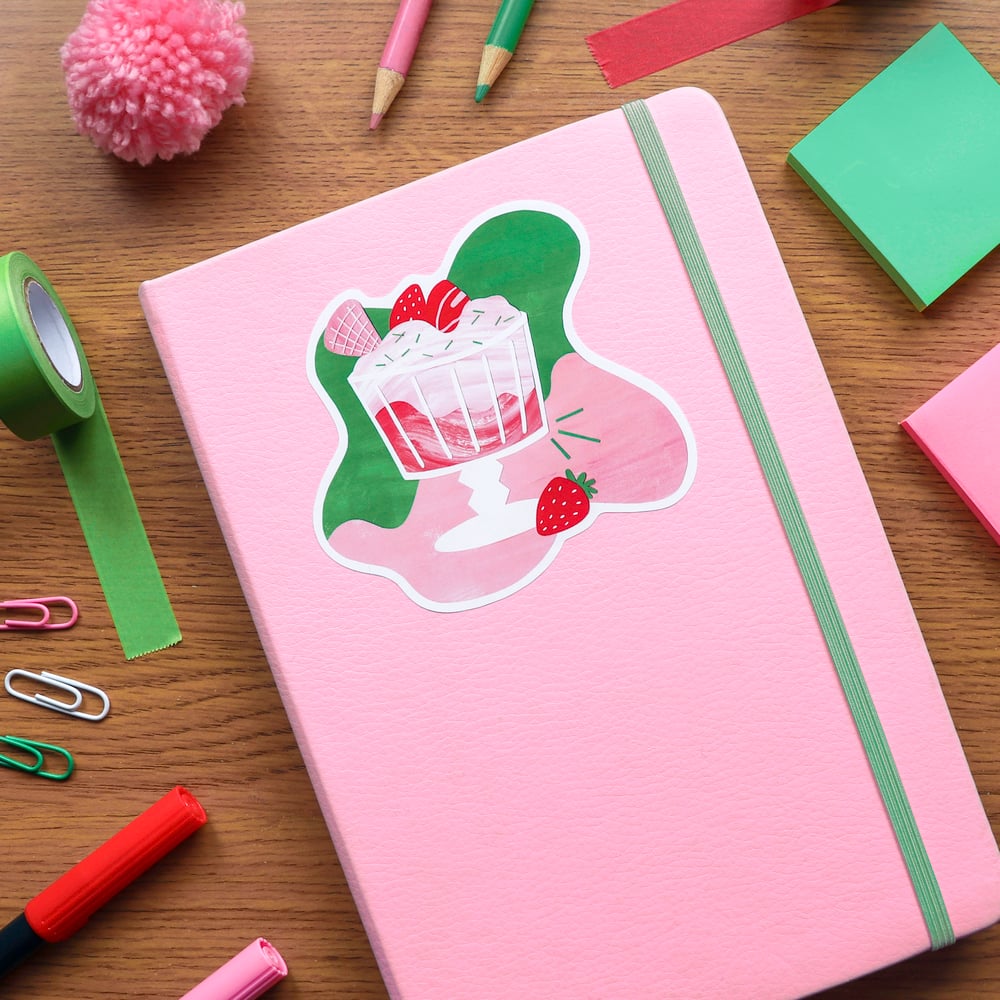 Who doesn't love a good dessert!? Unfortunately you can't eat this one (sorry!), but you can stick it on your favourite notebook or give as a gift to a fellow dessert lover.
Size: Approx 9cm x 8.5cm
This sticker design originated as a painted paper collage.
Printed in the UK using UV stable inks onto a durable heavy duty glossy vinyl with a strong adhesive backing.